The Sunder Foundation Team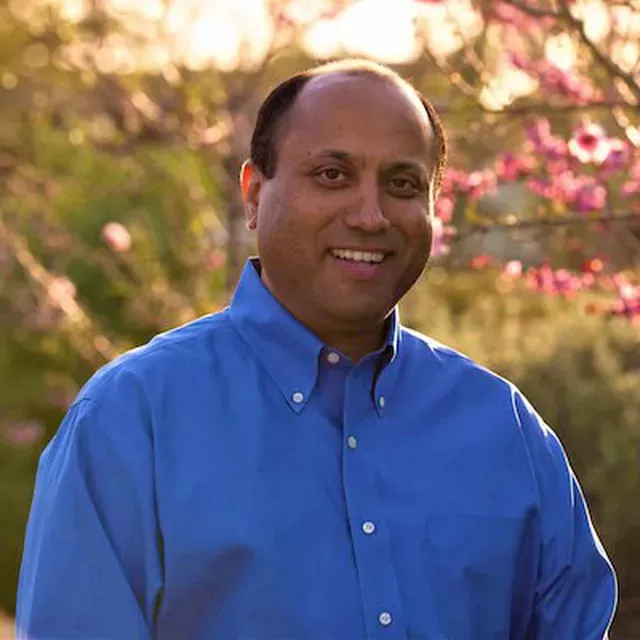 FOUNDER & CHAIRMAN
Keerthy Sunder MD
Keerthy Sunder, MD, is a leading double-board certified psychiatrist and the Chief Medical Officer of Karma Doctors & Associates, which has locations in Palm Desert and the Gramercy Park neighborhood of Los Angeles, California. He has over 20 years of experience and is committed to providing you with the most innovative and comprehensive treatment available. 
Dr. Sunder's exciting approach to integrated psychiatry seeks to forge an empowering and collaborative patient experience rooted in advanced, scientifically proven modalities. He and the dedicated and caring team of practitioners at Karma Doctors & Associates work with you to customize a tailor-made plan that will specifically address your personalized goals and needs. They believe it's time for a paradigm shift in psychiatry. Simply being "not depressed" or "not anxious" is no longer a high enough standard to shoot for. They can do better. Happiness, fulfillment, and thriving through everyday life should be the goal. 
Integrative psychiatry addresses the power of the mind and the chemistry of the brain to deliver powerful and optimized results.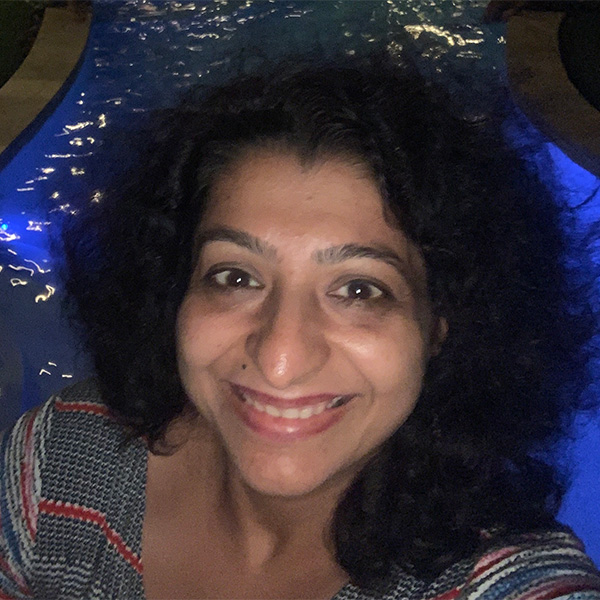 EXECUTIVE DIRECTOR
Juanita Nidhindra
Juanita is a Computer Science and Engineering graduate from IIT (Varanasi) and an experienced Digital Product, Engineering, Research & Development and Operations Leader. With over 20 years of experience, she has a remarkable track record of providing products and solutions to early-stage startups and large enterprises. She excels in software delivery and program management, and has a solid understanding of technology.
She aims to use her technical abilities to turn scientific innovations into realistic opportunities and practical solutions that meet the needs of individuals or communities. This mission is reflected in her association with the Sunder Foundation.
Juanita has extensive experience in leadership roles such as co-founder, head of the global teams, and chief of staff for CEOs and CDOs. Her strength is creating programs and products, developing business and process strategies, and making decisions based on data and research. She has worked with teams all over the world to achieve the goals of the companies she has been a part of.
Previously, as the COO of Moterum Technologies, a technology-enabled Chronic Care Services company in the Neuro-health field, Juanita was responsible for its global operations with an aim to deliver its vision in helping stroke survivors regain their independence.
Prior to that, Juanita used to be the head of worldwide operations for 9zest (a company with Products and Services for mobility-challenged people due to disease or conditions like Stroke, Parkinsons, TBI etc). She was in charge of global projects and programs for top executives at GlobalLogic India (a Global Digital Product Engineering and Services Company). She started working as a software engineer at River Run Software Group ( aSoftware Company specializing in Mobility solutions) and then had several engineering roles at Fidelity Investments (a Financial Services Corporation).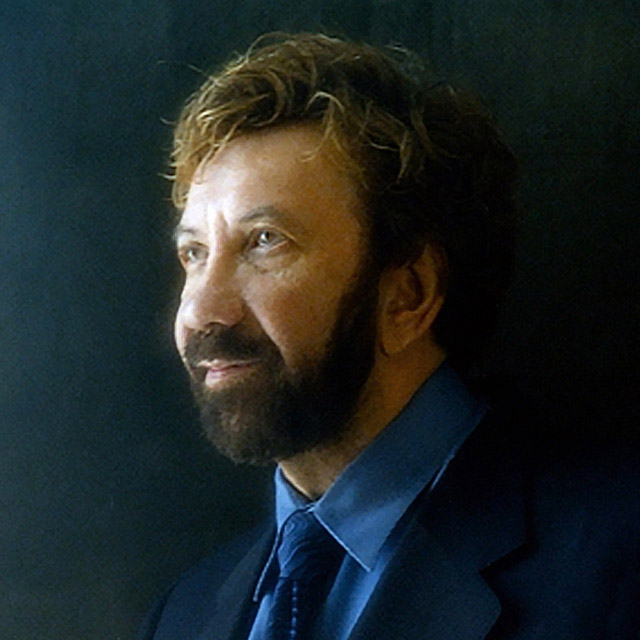 Director Neuroscience Research
Kenneth Blum MD
Dr. Blum is an educator in physiology, pharmacology and neurogenetics whose expertise is drawn from his experience as an academician and pharmaceutical executive. Over the course of his career, he achieved noteworthy roles including Chief Scientific Advisor of Dominion Diagnostics, LLC, President, Chairman and Director of Igene, LLC, President & CEO of Synaptamine, Inc., Chief Scientific Officer of La Vita RDS, NutriGenomics, Lifegen Inc., Chief Science Advisor for Health Thru Nutrition, Malibu Beach Recovery Center, Summit Estate Recovery Center, The Shores Treatment & Recovery Center, Scientific Director of Path Foundation NYC, and Research Scientist for Southwest Research Foundation. His top achievements include the founding and formal naming of the condition, Reward Deficiency Syndrome, and having more than 500 papers written on the topic. He is also credited with discovering the first gene association for alcoholism (dopamine D2 receptor gene) and Dl-phenylalanine (an enkephalinase inhibitor that blocks alcohol craving). Additionally, Dr. Blum invented KB220 variants (Synaptamine and Thrivacin) and performed extensive research in common genetic thread for compulsive, addictive and impulsive behaviors. Along with these successes, Dr. Blum entered the field of education to share his insights and passion for pharmacology with students who share the same interest. He served as full professor, Chief of the Division of Substance Abuse in the Department of Pharmacology at University of Texas Health Sciences Center, San Antonio, retired in 1995 after 23 years of service. He was an adjunct professor at North Texas University, research professor at Wake Forest University School of Medicine. He is currently a volunteer research professor at the Florida College of Medicine. He is also volunteer Professor in the Department of Psychiatry University of Vermont, and appointed Adjunct Professor in the Department of Psychiatry, Keck Medical School, University of Southern California. Most recently he was appointed Honorary Life–Time Professor in the Department of Psychology, Institute of Psychology, Eötvös Loránd University Budapest, Hungary.
For professional excellence in recent years, Dr. Blum was selected for inclusion in Who's Who in America and Who's Who in the World. Attributing his success to his education, he holds a Ph.D. from New York Medical College, a Master of Science from New Jersey College of Medicine and a Bachelor of Science from Columbia University. A licensed pharmacist in the state of Texas, Dr. Blum shares his areas of expertise through creative and professional written works. He was the editor-in-chief of the Journal of Substance and Alcohol Misuse and Abuse (Elsevier), an editorial board member of the Journal of Physicians in Sports Medicine, and Post Graduate Medicine, and an associate editor of the Biomedical Center Research Notes and Genomic Medicine. He is also on 12 other prestigious editorial boards and has edited and written 15 books. He is the recipient a number of Life-Time Achievement awards and is the recipient of the Julius Axelrod (Nobel Laureate) Distinguished Speaker Award. He is also the founding President of United Scientific Group (USG), Editor–in-Chief of the Journal of Reward Deficiency Syndrome & Addiction Science and Co-editor-in-Chief of Neuroimaging in Psychiatry and Neurology. He has chaired two Gordon Research conferences on alcoholism and Founder Chair of Psychiatric Genetics. Looking ahead, Dr. Blum intends to continue working in the field of Psychiatric Genetics and development of Genetic Addiction Risk Score (GARS) and Addiction Medicine.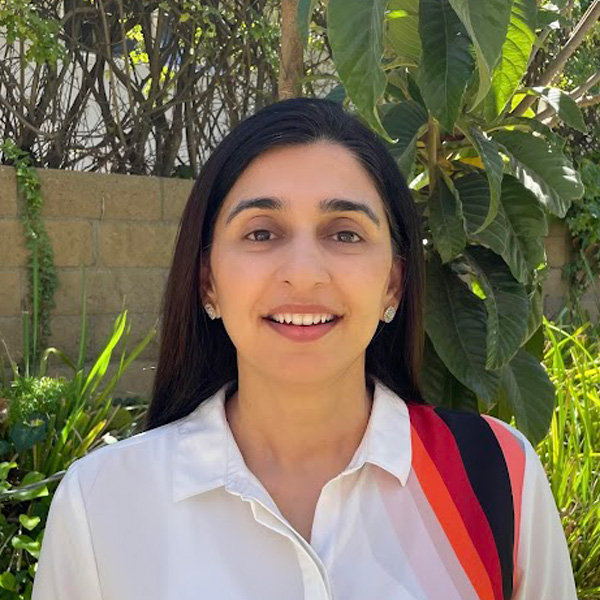 Director of Strategic Partnerships
Anjali Krishna
Anjali graduated with a masters degree in biosciences. She has received extensive training in Medical and Psychiatric Clinical Trials and holds research certification from the University of California San Diego. As a sub-investigator overseeing numerous clinical trials in Schizophrenia, Depression, Bipolar Disorder, PTSD, and Substance Disorders, Anjali mastered the art and science of psychometric data collection that included SCID, CAPS, BDI, HAM-D, EPDS and several other scales.
Anjali transitioned from her Clinician Researcher role to business operations, human resource administration, and providing strategic oversight and direction to the growth of Karma Doctors & Karma TMS companies. Additionally, she enjoys the interface of Neurotechnology and Mental Health. In this role she has helped in the development and implementation of Karma EHR as well as training herself in the application of Neurofeedback, NuCalm, and TMS.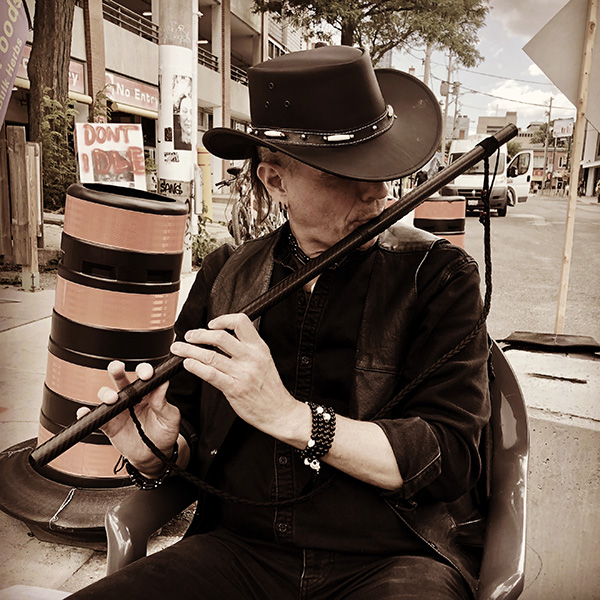 CREATIVE DIRECTOR
Seth Rowanwood
Seth is an Ontario College of Art Graduate and a 34 year graphic design veteran, an award-winning artist, illustrator, musician and writer. Most notably, Seth was winner of both the L. Ron Hubbard Illustrator of the Future, and Gold Awards for 2010. Following the awards. June Scobee Rogers asked Seth to illustrate the cover of the 25th Anniversary Edition of her book "Silver Linings". Ms. Scobee Rogers, founder of the Challenger Centers, was the wife of the late Dick Scobee, pilot on the Challenger flight in 1986. The book cover art was brought aboard the last Atlantis Flight 33 – The final space shuttle missions, STS-135 in 2011. – orbiting the earth and docking with the International Space Station. The physical reproduction of digital artwork travelled 5,284,862 Statute miles, 200 Earth Orbits and 12 Days, 18h 27m 56s off the ground.
Seth's passion in life is to expand and share his understanding of verbal and non-verbal expression, such as in visual arts, design, music and literary arts. Seth illustrated his first children's comic called Anex & Bit for Topsy Books. Seth has also illustrated several children's picture books available on amazon.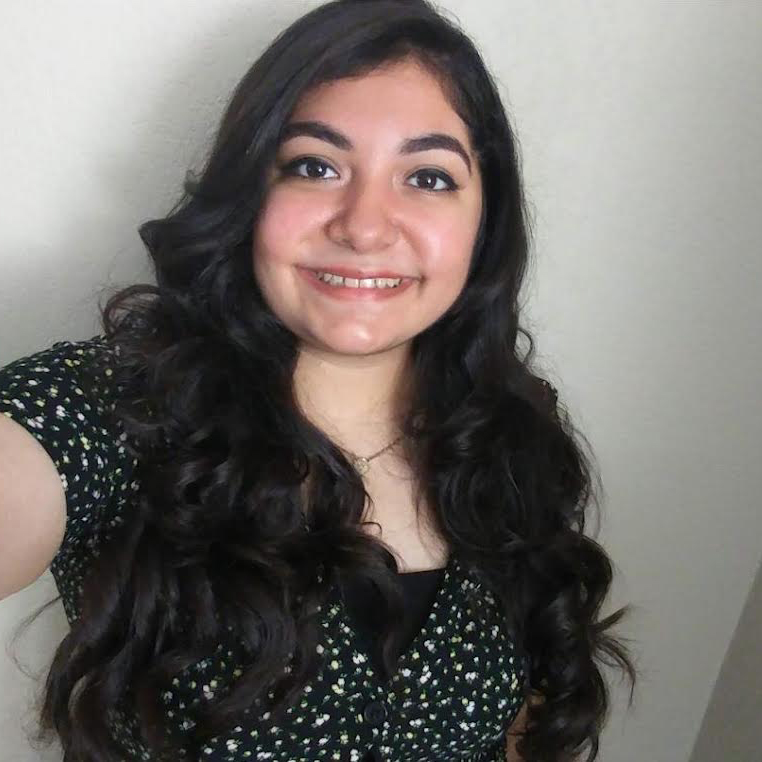 Secretary
Rachel Carranza
Rachel graduated with a Bachelor's Degree in Criminology and Justice Studies from California State University San Marcos. She is an aspiring Law Student, who also has a deep interest in Psychiatry.
Rachel started her journey with us as an Intern, during which she mastered the administration of various Neuromodulation and Biofeedback modalities. Rachel seamlessly integrated into the team with her charismatic personality, adept organizational skills, and her resourceful attitude.
She transitioned from her role as an intern to Executive Practice Administrator. Rachel's all-encompassing role includes ensuring that company goals and objectives are accomplished, and operations run efficiently, coordinating internal and external resources to expedite workflow, liaising with other executives on various projects and tasks, and coordinating and managing executive scheduling.
The Sunder Foundation Awards
These three awards were established to celebrate creativity, excellence and courage.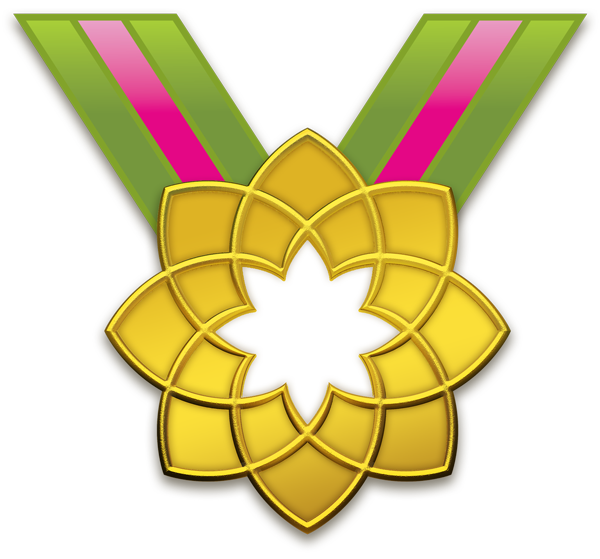 Science & Innovation
Award for milestones, discoveries and implementation in the advancement of mental wellness in the areas of science, academic research, technological invention and innovation.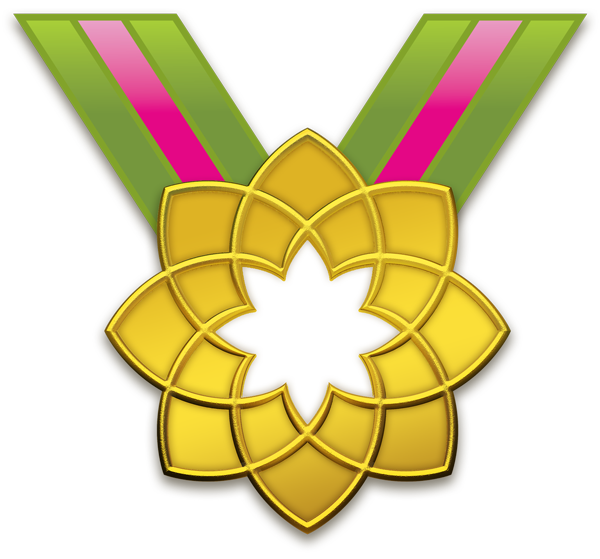 Arts & Culture
Award for outstanding work and creativity in the support and celebration of mental wellness in the areas of cultural stewardship, visual, literary, music & performing arts.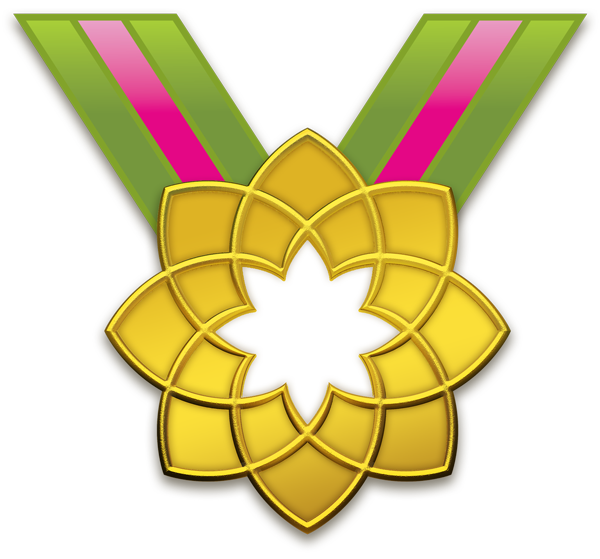 Policy & Leadership
Award for visionaries in social initiatives, public awareness and action in the support of mental wellness in the areas of social development, governance, policy, leadership & humanities.